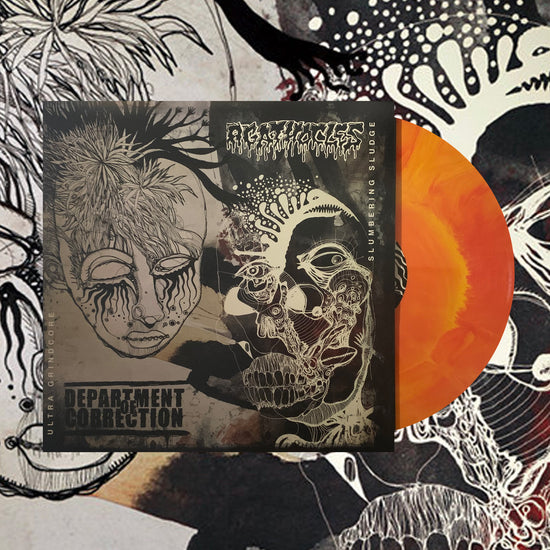 Department Of Correction / Agathocles "Split" 12"
Regular price

Sale price

$14.99

Unit price

per
Usually ships in 1 business days. This may be affected by holidays, promotions, local weather, etc.
Two big heads in the grindcore scene go face to face to bring you a beautiful splattering of music. DEPARTMENT OF CORRECTION lay down the law of raw grind from France. True and raw old school grindcore blasting that brings to mind Napalm Death, Brutal Truth and the originals. AGATHOCLES from Belgium bring to the platter, a blasting ugly 6 minute sludge opus. Be prepared to find the true meaning of grinding sludge.
Share