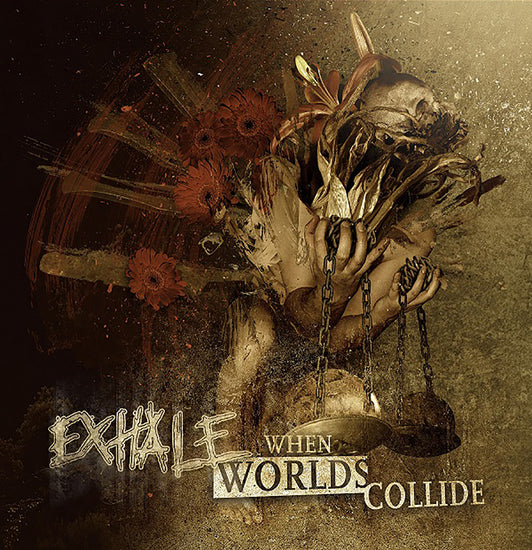 Exhale "When Worlds Collide" 12"
Regular price

Sale price

$16.99

Unit price

per
Usually ships in 1 business days. This may be affected by holidays, promotions, local weather, etc.
If you are going to begin checking out what grindcore has to offer at this time, EXHALE's newest album When Worlds Collide is a great place to start. The album is fast and heavy with well-crafted songs, excellent musicianship, a perfect mix of screams and death growls and great lyrics. Exhale pays homage to the musical genre that paved the way for grindcore by mixing in solid hardcore grooves and breakdowns. The band also makes use of elements from classic death metal, deathcore, grindcore and crust giving them a more unique sound than many other grindcore bands. The guitar work is superb and the blast beat drumming is done with both breakneck speed and technical perfection. However, the real star here is the highly featured bass work of Johan Fogelberg. He can move seamlessly from blazingly fast arrangements to slow paced catchy breakdowns. All of this makes an amazing album with a ton of great songs! Throw in NASUM and ROTTEN SOUND and you have fairly strong idea of what Exhale is about. The vinyl issue is housed in a high quality 320 gramm gatefold sleeve! Artwork is done by Dennis Sibeijn!
Share