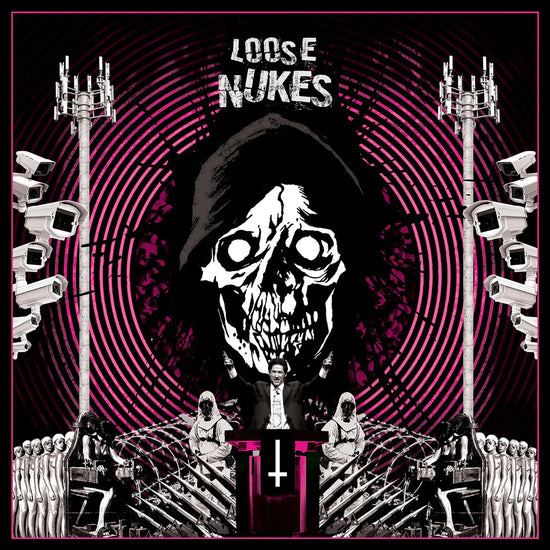 Loose Nukes "Cult Leaders" 12"
Regular price

Sale price

$18.99

Unit price

per
Usually ships in 1 business days. This may be affected by holidays, promotions, local weather, etc.
Loose Nukes 'Cult Leaders' is 19 blasts of blazing hardcore punk from the polluted bayous of Houston, Texas. Not to be confused with Pittsburg Loose Nukes.  Since 2016, Loose Nukes have been developing a mutant sound of hardcore/punk fusing it with the elements of speed and ferocity in grind/power-violence. With the addition of a new drummer Frank Faerman (from Cryptic Void/ex-P.L.F./ex-Insect Warfare) in 2019, Loose Nukes was able to take this mutant sound to new territories. . Perhaps their music can be characterized as pure hardcore punk, but the band has so much to offer besides plain and simple riffages. Each composition carries some additional elements of d-beat, crust punk, fastcore, power-violence, and crossover music. These ferocious maneuvers have been decorated by persuasive vocal dualities and sing-along's, mainly located at intense choruses.  This album documents the process and growth of what is to come.  FFO of Dropdead, Capitalist Casualties, Heresy, Poison Idea or Attitude Adjustment. For the punx and the thrasher!! Limited to 300, the first pressing is on black vinyl with insert.
Share