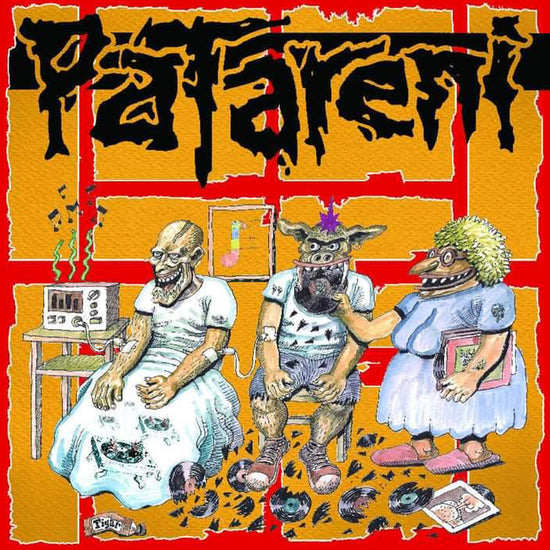 Patareni "Infuzija Iluzija" 12"
Regular price

Sale price

$18.00

Unit price

per
Usually ships in 1 business days. This may be affected by holidays, promotions, local weather, etc.
We've been working on this for a long time and im very honored to annouce a new (old) release from the legendary PATARENI. This is the first in several upcoming Patareni releases we are working on.
This LP features multiple live recordings from 1990.
1. Live in New Pingvinovo 22.6.1990 at Akademija. The entire show is included on this lp with many unreleased tracks.
2.Live in Berlin 21.4.1990 at Ecstasy
3. Tracks from 2 live shows in Zagreb 1990
and as a bonus , some live noise from 1986!!
Absolutely brilliant ,brutal, and still somehow catchy, they were always ahead of their time.

From the band -
"After 35 or 31 years , laziness has subsided. These days, the pre-sale of a long delayed record called ....(fuck , i forgot) for Haunted Hotel USA is starting. There are songs from long sold out editions and many never forgotten before. Is the first of several releases (including partially found and unknow to us demo 96 and the seen demo 2019 etc) before the US tour, which we hope this time will not be missed by the embassy because we washed our feet. More information in the afternoon and less tommorow. Buy as soon as possible and cheer up the neighbors"
Share