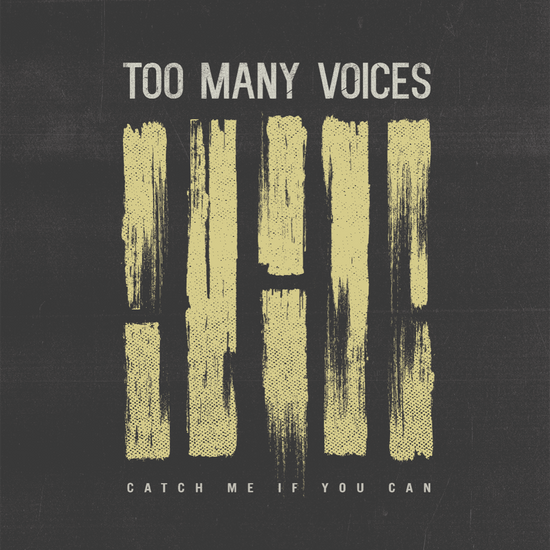 Too Many Voices "Catch Me if You Can" 12"
Regular price

Sale price

$18.99

Unit price

per
Usually ships in 1 business days. This may be affected by holidays, promotions, local weather, etc.
This 7 song lp (includes a 3 cover), is a great mix of Dag Nasty, 7 Seconds and The Revolution Summer sound with the bands own twist.
"Hardcore for Life!"…."True 'til Death"…..words often spoken but rarely practiced. Too Many Voices is a band that embraces its past, featuring veterans of the Long Island and New York City punk and hardcore scene with a laundry list of previous bands, while also creating music for the present and looking towards the future. Combining those LIHC and NYHC influences with the melodic hardcore that sprang from the Revolution Summer movement of the Washington, D.C. hardcore punk scene, Too Many Voices looks to move forward with something new – music with an edge and a melody – music that bites and music that moves. Music for those who know that you can't outgrow the youthful spirit and inspiration of hardcore if you don't let it. Music for the generation that is now.
"TMV plays melodic punk that is at once clever, engaging, and contemplative. Thoughtful, catchy, and well-written punk tunes that will satisfy those who like their punk full of melody and those who like their punk full of introspection." - PunkNews.org
"Too Many Voices offers up hooks galore...all played expertly with ultra-precision." - Razorcake Fanzine
"Think Dischord Records, The Get Up Kids, Dag Nasty, and hardcore based tunes that have the right hook or groove to get your head nodding. " - In Effect Fanzine
Share