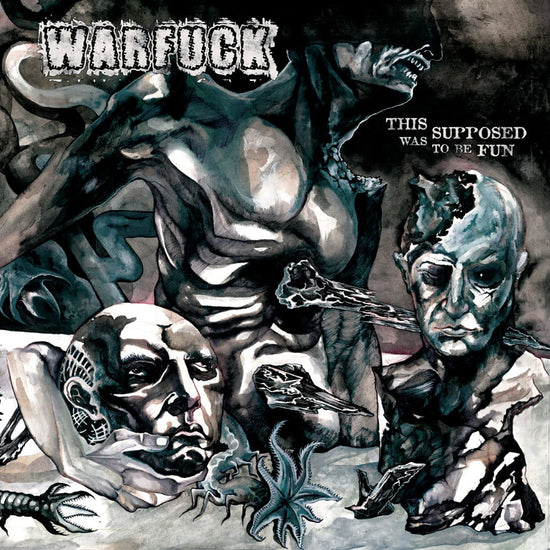 Warfuck "This Was Supposed To Be Fun" 12"
Regular price

Sale price

$16.99

Unit price

per
Usually ships in 1 business days. This may be affected by holidays, promotions, local weather, etc.
For their third album, the band has brought their music to the next level and released their strongest work to date with THIS WAS SUPPOSED TO BE FUN, recorded, reamped, mixed and engineered by Serge Spiga at The Clockwork (Cremation, live sound engineer for Conan, Monolord, Grinding Delemont Festival, Yob, Electric Wizard, Cephalic Carnage…), mastered by Dan Swano at Unisound Studio Nasum, Bloodbath, Millencolin, Incantation, Coldworker, Dark Funeral…), produced by their own new label LIXIVIAT Records. Artwork direction by the tortured soul of Hugo Charpentier (Mauvaise Foi Editions).
This mammoth record, including 15 songs in 23 min, features their strongest songwriting to date – while also delivering their most bone crushing breakdowns yet and terrifying, break neck speed.
Share